Key Staff
Click on any of our key staff to read their bios
Ronald M. Noble | President/CEO
Jon T. Moore | Vice President, Engineering
Chia-Chi Lu, Ph.D., RE., D.CE | Manager, Coastal Engineering
Thomas J. Fischetti | Manager, Engineering Design
Wenkai Qin, Ph.D., P.E. | Manager, Surface Water-Coastal Engineering Analysis
Glenn E. Gibson | Construction Cost Estimating
Ronald M. Noble, P.E., D.CE, D.PE, D.WRE
President/CEO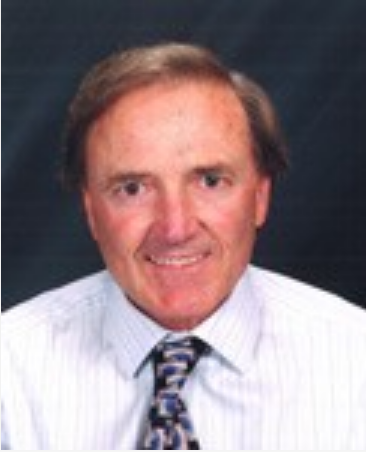 Mr. Noble is a registered civil engineer and a Diplomate in Coastal Engineering, in Port Engineering and in Water Resources Engineering with 45 years of experience specializing in coastal-ocean engineering, navigational/dredging projects, waterfront structures, hydrologic analysis and computer modeling.
He has worked on a broad cross section of coastal/oceanographic and hydrologic engineering projects involved with riverine, estuarine, and coastal processes, dredging operations, navigational surveys, flood studies and the design of port facilities, small craft harbors and waterfront structures. Projects have included beach nourishment and stabilization, coastal flooding, navigational improvements, wetlands restoration, piers, floating berths, breakwaters, bulkheads, seawalls, groins, and channel stabilization structures. He has been equally involved in overseeing engineering analyses, permit processing, engineering design, construction contract documents and bidding, and construction management for these projects.
Mr. Noble's professional recognitions include the following: he is a past President of the Coasts, Oceans, Ports, and River Institute (COPRI) of ASCE, is a past Technical Region Board of Governor of ASCE, is on the Board of Trustees and Past President of the Academy of Coastal, Ocean, Port & Navigation Engineers (ACOPNE) of CEC, and is on the Board of Directors of Civil Engineering Certification, Inc. (CEC); he is Vice-Chair of the Coastal Engineering Research Council and has been on the council since his appointment in July of 1980; he is a past director and a charter member of the Association of Coastal Engineers; he is a past director of both the American Shore and Beach Preservation Association and the California Shore and Beach Preservation Association, he is a past president of the Marin Chapter of the Consulting Engineers and Land Surveyors of California, and he was a Director of the World Marina Conference, Inc. which sponsored the World Marina Conference, Long Beach, California, April 29 – May 2, 1991. He was the recipient of the 2008 ASCE International Coastal Engineering Award, the 2009 ASCE John G. Moffatt-Frank E. Nichol Harbor and Coastal Engineering Award, and the 2012 ASBPA Morrough P. O'Brien Award. Mr. Noble was Chairman for the ICCE 2006 (30th International Conference on Coastal Engineering) held in San Diego, CA during September 2006, was a Co-Chair for the 2011 Conference on Coastal Engineering Practice held in San Diego, CA during August 2011, and was the General Chairman for the National Shoreline symposium, "Shoreline Forum '79″, held in Los Angeles, California. He was also Chairman of an American Nuclear Society Committee that developed an American National Standard on Design Basis Flooding at Power Reactor Sites, was a member of the ANS Committee on Site Evaluation of Power Reactor Sites, and was the U.S. Expert Representative on the International Atomic Energy Agency Committee (IAEA) for Development of the International Standard on Design Basis Floods for Nuclear Power Plants on Coastal Sites.
Jon T. Moore, RE., D.CE
Vice President, Engineering /CEO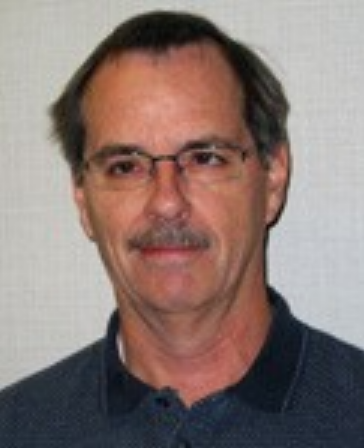 Mr. Moore is a registered civil engineer and a Diplomate of Coastal Engineering with specialized expertise in planning, design, and construction of coastal and marine projects.
His 38 years of experience encompasses a broad range of studies and design work. This background includes analysis of physical processes, inspection and assessment of existing conditions, damage repair and preventive maintenance, siting of new facilities, and preparation of construction plans and specifications for all types of coastal structures and development. Specific scopes of work have included earthwork, rubble-mound and fixed breakwaters, jetties and groins, bulkheads and seawalls, small craft harbors, boat launching ramp facilities, and floating docks, fixed piers of timber, steel, concrete, shoreline stabilization, dredging, beach nourishment, civil engineering design, and preparation coastal regional sediment management plans and strategic implementation programs. Mr. Moore obtained his undergraduate and graduate degrees in civil and coastal engineering from the University of California at Berkeley.
Mr. Moore has served as a Director of the American Shore & Beach Preservation Association and national chairman of the American Society of Civil Engineers' Waterways, Port, Coastal and Ocean Division. He was also the founding Co-Chairman of the Coastal Zone specialty conference in 1978 that has since evolved into an important forum for coastal zone management issues and discussion. In 2005 he was awarded the Joe Johnson Award by the California Shore and Beach Preservation Association in recognition of his contributions to coastal preservation. Most recently he was recognized by the Academy of Coastal, Ocean, Port, & Navigation Engineers as a Diplomate of Coastal Engineering. Mr. Moore has published numerous technical papers and articles and has been an invited speaker to many groups including the California Coastal Commission where he has discussed innovative strategies for shoreline erosion management
Chia-Chi Lu, Ph.D., RE., D.CE
Manager, Coastal Engineering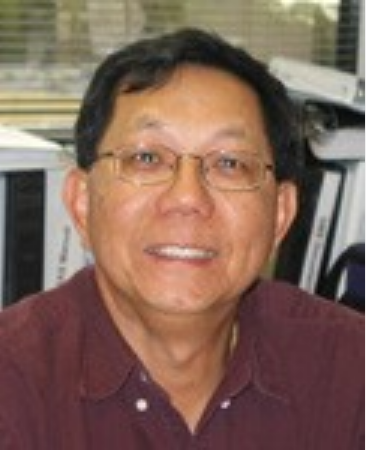 Dr. Lu is a registered civil engineer and Diplomate of Coastal Engineering who specializes in the fields of coastal and hydraulic engineering, and has over 25 years of extensive experience in the development and application of numerical simulations on related engineering problems by using various numerical techniques.
He has been involved in numerous Corps of Engineers coastal/hydraulic projects including coastal planning analyses, development of oceanographic design criteria, storm damage reduction, coastal processes assessment, and riverine hydrology and hydraulics. His experience also includes hydrodynamic studies and water quality analyses of coastal estuaries, and tidal-influenced creeks, rivers and man-made lagoons as well as the EIS/EIR impact assessment for various coastal developments and ecosystem restorations.
Recently, he has developed an innovated statistical approach to simulate the random bluff failures typically observed for the Encinitas/Solana Beach shoreline in Southern California. This Monte Carlo modeling methodology was certified by the Committee on Tidal Hydraulics of the U.S. Army Corps of Engineers Research and Development Center to better characterize the episodic nature of bluff erosion. The statistical form of model outputs lends itself to the incorporation of the Risk and Uncertainty analysis that is required for all Corps of Engineers coastal projects.
Thomas J. Fischetti, P.E.
Manager, Engineering Design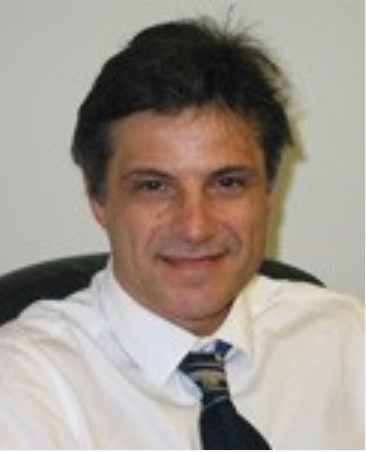 Mr. Fischetti has over 28 years experience in civil and structural engineering and project management.
His professional experience encompasses strategic, operational and technical support roles, with major emphasis leading structural engineering and design services offered by NCI. His demonstrated ability to deliver quality service are the result of a broad range of experience in design, project management, controls and scheduling for large and small projects – like buildings, offshore platforms, tanks, equipment and pipe supports, process plants, pipelines, piers, wharfs and levees. He has prepared construction documents for numerous public works and private projects.
Mr. Fischetti's engineering expertise encompasses onsite investigations and finite element modeling and analysis of indeterminate structures. The renovation of the Tracy Pump Plant Fish Bypass Facility is a recent example where his expertise was put to work. A three-dimensional structural model of the access pier allowed for a sophisticated analysis – and simple solution – to support temporary construction loads that would be encountered during the renovation. The attentive and comprehensive analysis was sufficient to address initial concerns to safely implement the work and ultimately was proven to be an effective and efficient means to renovate the facility.
Wenkai Qin, Ph.D., P.E.
Manager, Surface Water-Coastal Engineering Analysis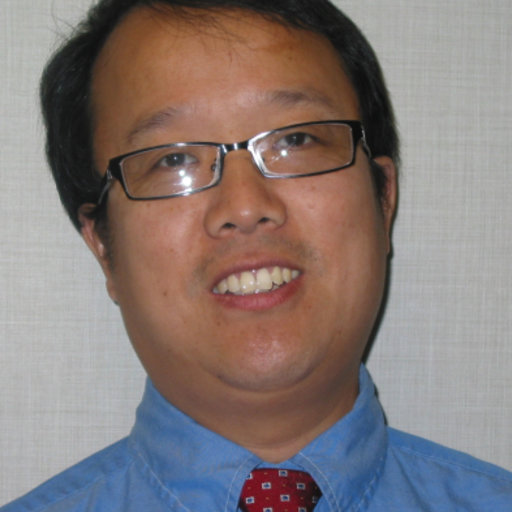 Dr. Qin is a registered civil engineer with over 20 years of experience in numerical modeling and engineering analysis of coastal and water resource projects.
This work has included hydrologic and hydraulic analysis; numerical modeling analysis of hydrodynamics, sediment transport and water quality in coastal zones, estuaries and rivers; analysis and numerical modeling of coastal processes including tides, waves, currents, sediment transport, beach evolution, and shoreline morphology; and risk and uncertainty analysis. He has performed projects for the Corps of Engineers, FEMA, state agencies, counties, cities and private sectors along coasts, rivers, estuaries, bays, lakes, lagoons, reservoirs, and wetlands. He has extensive experience in applying hydraulic and coastal models such as HEC-HMS, HEC-RAS, HEC-FDA, SAM; RMA2, RMA4, SED2D; STWAVE, REFDIF, SWAN, Boussinesq Wave Model, ADCIRC, SHORECIRC, GENESIS, SBEACH, and CEDAS. He has developed models for coastal/water resource applications using FORTRAN, Matlab and C++.
Dr. Qin obtained his Ph.D. degree in hydraulics/river engineering from Tsinghua University, China. He developed a hydraulics and sediment transport model for a complicated water system including the Yantge River and Dongting Lake. He then obtained a Ph.D. degree in civil/coastal engineering from the University of Delaware. He developed a model system for nearshore processes including waves, nearshore circulation, and sediment transport. He is a member of the Coastal and Estuarine Hydroscience Committee of ASCE's Coasts, Oceans, Ports, and Rivers Institute (COPRI).
Glenn E. Gibson
Construction Cost Estimating
Mr. Gibson has over 40 years of construction analysis, construction management, supervision, cost estimating, and field inspection involving marine and offshore projects.
In addition to his consulting background, he has been responsible for the construction of numerous civil works projects including marine terminals, breakwaters, dredging, deep foundations, bridges, and piers. Mr. Gibson has provided constructability analysis and cost estimating on numerous projects during the past ten years for Noble Consultants, Inc. This includes the evaluation of performance characteristics for various dredging and disposal equipment, and the costs associated with these various dredging and disposal options, as well as the costs to process and remove dredged material from a non-aquatic disposal site. This has also included the constructability analysis and cost estimates for shore protection, breakwaters, piers, wharfs and dock structures.
Prior to becoming a consultant, Mr. Gibson worked for various marine contractors on the West Coast, in varying positions of increasing responsibility. He has acted as a shift engineer, project engineer, project manager, area manager and general manager for major California-based marine construction companies. He has estimated construction costs, established and monitored detailed cost and production tracking systems, and has built and modified dredges and dump barges.